RECEIVER Name:
RANIE CAMPILLO
GCASH # 09162669689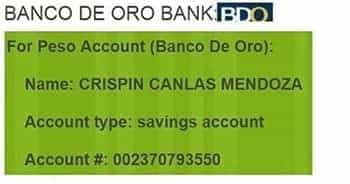 Note: Kindly PIC the receipt and send to us through email, otherwise order will not be process on time.
EMAIL: fborders@yahoo.com

CC: sendflower@yahoo.com

CONTACT # : 6302-87740859
MOBILE:09162669689
To Pay by paypal:
PayPal is free for buyers. PayPal is a global online payment solution with 86.6 million account members worldwide. It is available in 56 countries and regions. PayPal enables you to pay without the seller ever seeing your bank account or credit card numbers. In fact, PayPal protects buyers 100% against unauthorized payments from their accounts. In addition, with PayPal Buyer Protection, your purchase can be covered up to $1,000. It is definitely your worry-free payment method.


Credit Card & Paypal account:
Paypal accep both paypal & credit card (Screenshot of paypal payment method below)
Why use PayPal?
Pay without revealing your debit or credit card numbers, or your bank account details.
Speed through checkout. There's no need to enter your address details.